When:
February 25, 2017 @ 9:00 am – 1:00 pm
2017-02-25T09:00:00-05:00
2017-02-25T13:00:00-05:00
Where:
Life Sciences Building, Keele Campus
4700 Keele St
North York, ON M3J
Canada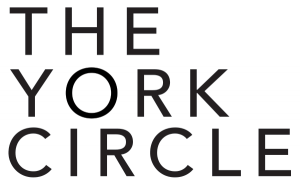 This edition of the quarterly Lecture & Lunch series, offered by York's Office of Alumni Engagement, presents a snapshot of research and teaching excellence in York University's School of Kinesiology and Health Science, in recognition of its 50th year.  Featured faculty speakers and their topics will be:
HERNÁN HUMAÑA, M.A., York University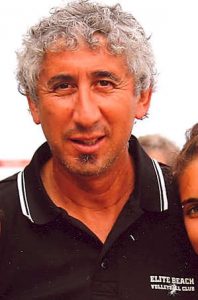 Title:  Playing Under the Gun
Key Words:  Sport, dictatorship, identity, and survival.
Presentation Abstract: "Playing Under The Gun" is a window on sport in Chile during the 70s.  The accounts are personal and poignant.  These were difficult years for everyone in Chile, especially for those with some public presence.  Wearing the national uniform was a constant challenge not only because of the high level of competition, but also because of what the uniform stood for -- Chile during the brutal dictatorship of Pinochet.  Playing Under the Gun is not just a metaphor, it was the sad reality for all athletes who were not on the side of the coup which destroyed one of the most stable democracies of Latin America.
About the speaker:  Hernán Humaňa is a professor in the School of Kinesiology and Health Science, Faculty of Health at York University.  He is a specialist in the socio-cultural aspects of kinesiology and sport and has an extensive background as a player and coach at the highest levels of competition.  His involvements include as a player on the Chilean National Volleyball team for 11 years; as a coaching staff member of Canadian Volleyball team at the 1992 Barcelona Olympics; and as Head Coach Canadian Beach Volleyball at two Olympic Games: Atlanta 1996 (Bronze medal) and Sydney 2000 (5th place).  Prof. Humana has also coached both the women's and men's varsity volleyball teams at York at different times during his career.
VERONICA (RONI) JAMNIK, Ph.D., University of Toronto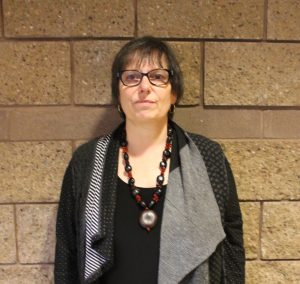 Title:  Colorful tales from my career in Fitness and Doping with the World's Best Athletes
Key Words: Elite Athletes, Squash, Figure Skating, Hockey, Doping Controls, Track and Field
Presentation Abstract:  My arrival at York University coincided with Dr. Gledhill's completion of the definitive research on "blood doping" which led to the inception of Canada's Doping Control Program, my becoming a Doping Control Officer and managing the Doping Controls at IAAF Track and Field and World Squash Championships.  As well, Dr. Gledhill's applied and basic sport research provided the opportunity to work with various elite athletes including Canada's National Figure Skating Team, the Toronto Maple Leafs and for 25 years we organized and conducted the NHL medical and fitness "Combine" for aspiring NHL hockey players. The presentation will feature these unique experiences.
About the speaker:  Dr. Veronica Jamnik received her MSc in the Department of Physical Education, Recreation and Athletics at York University. She has been the manager of the Human Performance Laboratory at York for 25 years and heavily involved in conducting research on ergogenic aids, cardiac function, health-related fitness and performance-related fitness. For the past 17 years, she has been a part-time lecturer in the School of Kinesiology & Health Science. Her current research is focused on investigating the mechanisms underlying the heterogeneity in individual training adaptations, enhancing the effectiveness of the PAR-Q and PARmed-X questionnaires for the fitness screening of Canadians and establishing bona fide occupational fitness screening protocols for physically demanding occupations which are aligned with court decisions and human rights legislation.
ALISON MACPHERSON, Ph.D., University of Toronto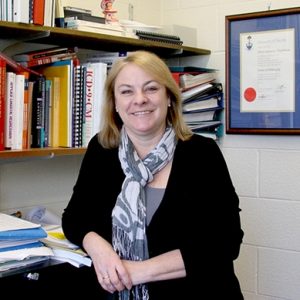 Title:  Keeping kids active, healthy, and safe: success stories in child injury prevention policies
Key Words:  children, pediatric, injury prevention, hockey, safety, pedestrian, bicycle helmet, concussion
Presentation Abstract:  This presentation will examine the burden of injuries in childhood, including the challenges faced when trying to keep kids active, healthy, and safe.  It will also present some of the evidence for preventing childhood injury, and examine three stories of success in advocacy and policy changes. Finally, some recommendations for moving forward in Canada will be suggested.
About the speaker:  Dr. Macpherson received her PhD from the University of Toronto's Institute of Medical Science preceded by a Master's degree in Epidemiology and Biostatistics from McGill University.  Her research interests include prevention of childhood injuries in mainstream, First Nations, and Inuit children, and pediatric health services research.  She is an adjunct scientist at the Institute for Clinical Evaluative Sciences (ICES), a member of the LaMarsh Institute for Child and Youth Health, and a member of the Editorial Board of the journal Injury Prevention.   She is currently the co-principal investigator on several Canadian Institutes of Health Research grants, including the CIHR Team in Child Injury Prevention.
LAUREN SERGIO, Ph.D., McGill University
Title:  Maintaining brain health through cognitive-motor integration
Key words:  Neuroscience, movement, brain, aging, dementia, concussion, thinking
Presentation abstract:  In this talk I will discuss the use of cognitive-motor integration (or, thinking and moving at the same time!) as a sensitive quick tool to measure brain function in healthy aging, and following mild brain insult from either trauma or neurodegeneration.  I will also review the current thinking on how different regions of the brain interact to control rule-based behaviour, needed for healthy functioning in everyday life.  Finally, I will discuss my research into preserving brain health using cognitive-motor integration.
About the speaker:  Lauren Sergio is a Professor in the School of Kinesiology and Health Science. She studied physiology and psychology at McGill University, and did a post-doctoral fellowship in neurophysiology at Université de Montréal. She studies the effects of age, sex, experience, disease, and injury on the brain's control of visually-guided movement using behavioural and brain imaging techniques. She is a Research Affiliate at Southlake Regional Health Centre, part of the York University Sport Medicine team, and directs York's Neuroscience Graduate program.
Complimentary coffee, light snacks and lunch are offered in a relaxed setting. Admission is FREE.  Registration in advance is required. Click here to register.
All alumni of the School of Kinesiology and Health Science (formerly the Department of Physical Education & Athletics) are heartily invited to attend this event, as are both current and former faculty members and staff of the School.