When:
August 8, 2017 @ 5:30 pm
2017-08-08T17:30:00-04:00
2017-08-08T18:00:00-04:00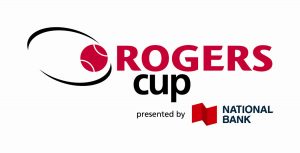 York University invites all alumni and friends to attend Alumni Day at the Rogers Cup Tennis Championships on Tuesday, August 8th at the Aviva Centre, located on the Keele campus of York University. York alumni receive discounts of 40% on tickets to the day matches and 25% on the evening matches. 
In between the day session and the evening session, an Alumni BBQ will be held in the VIP Lounge on the grounds of the Aviva Centre from 5:30 to 7:00 p.m. Tickets are $12 for the BBQ dinner and a soft beverage; a cash bar will also be available. Look for our Kinesiology and Health Science 50th table at the Alumni BBQ!
For further information, to order Rogers Cup tickets for Alumni Day and to register for the Alumni BBQ, please visit:
http://alumniandfriends.yorku.ca/benefits/perks/rogers-cup-tennis/
Please note that to gain entry into the VIP Lounge for the Alumni BBQ, you and each of your guests must have purchased a ticket to Rogers Cup presented by National Bank.